Attorney Profile
About Bradley W. Hogreve, P.A.
Bradley Hogreve's practice involves most aspects of commercial and residential real estate and the representation of financial institutions in loan transactions, collections, foreclosures, and workouts. Bradley's practice also includes the negotiation of commercial landlord/tenant transactions and the preparation of leases. Bradley assists clients with estate planning including Wills, Trusts, and Probate. He also represents parties in the formation of various business entities and in the sale or acquisition of a business.
In 1986, Bradley W. Hogreve became a member of the Florida Bar Association. In 1992, he was designated by The Florida Bar as a Board Certified Real Estate Attorney, the highest level of recognition a member of the Florida Bar Association can obtain in real estate. Bradley has an AV Preeminent Martindale-Hubbell peer review rating, the highest rating designation available.
Bradley was born in Cook County, Illinois, northwest of Chicago. Brad moved to Tulsa, Oklahoma to attend the University of Tulsa where he obtained his Bachelor of Science degree from the University of Tulsa in 1981 and his Juris Doctorate in 1984. After practicing in Tulsa for several years, he moved to Sarasota in 1987.
Professional Memberships & Committees
Florida and Sarasota Bar Associations including chairing the Real Estate Section of the Sarasota Bar Association for two terms and serving on the Joint Attorney-Realtor Committee
Former member of Out of State Practitioners Section and the Solo and Small Firm Section of The Florida Bar
Member of The Real Property, Probate and Trust Law Section of The Florida Bar
Member Florida Association of Realtors
Currently serves as an advisory attorney with the Scope Council Professional Experience (SCOPE) program of the Florida Bar which offers assistance to other attorneys requiring expertise in real estate matters
Active member of the Sarasota-Bradenton Attorney's Real Estate Council
Past Board of Directors Mental Health Community Center
Knowledgeable, Reputable
& Personable Attorney
Give us a call to schedule a consultation.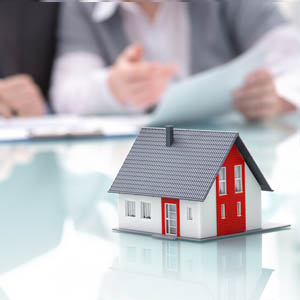 Real Estate Law
Bradley W. Hogreve is an accomplished Florida Attorney dedicated to providing quality representation to clients throughout Florida.
Business law — For those Floridians engaged in or contemplating starting a commercial enterprise, our firm offers support in various areas of corporate law, including skilled counsel on banking matters, entity creation, and commercial lending.
Real estate — Our firm offers a variety of services to clients looking for assistance with commercial real estate transactions or looking to buy or sell residential real estate. We also provide guidance on title insurance matters and assist landlords or tenants by reviewing commercial leases and helping to resolve disputes that may arise.
Estate planning — Although end of life decisions can be difficult to discuss, drafting the proper estate planning documents such as wills and trusts can help ensure that your wishes are honored, and your loved ones' futures are protected. We also help clients comply with all of the duties of an executor or administrator and guide them through the probate and estate administration process.
Bradley W. Hogreve, P.A. — well-equipped to provide you with the counsel you deserve.